About
This is the public showcase of Jurriaan Hos.
Motion designer, visual artist, director & collaborator.
Part of
The Hos Brothers.
Short history
Graduated in 2005 with a BAT in Interaction Design from the HKU, School of Visual Arts Utrecht, the Netherlands. Since 2004 I have been working professionally at several studios. In 2012 I started working for myself with a variety of clients from my own studio in Utrecht. Now I create both my own work and collaborate with other artists to bring life to their worlds.
Selected clients
(alphabetical)
Abn Amro, Apple, Canon, Disney, Flora Holland, Glossier, Gsus, Gucci, Heineken, Hema, Hermes, Kpn, KWF, Lays, Mojo, Moooi, Nationale Nederlanden, Nike, Oracle, Pepsi, PostNL, Rabobank, Renault, Robeco, Seat, Shiseido, Truly, Philips, TomTom, Vlisco, Vodafone, Volkswagen group, VROM, Yo Gabba Gabba.
Exhibition
upcoming:
2023 June - Coda Museum Apeldoorn - Art Installation
2023 July - 2 new events to be announced - A Place so far, so near, so sweet, so dear
Past:
2022 A Place so far, so near, so sweet, so dear - VR Art Installation @ De Helling Utrecht // Collab Merijn Hos
2022 Dutch Design Week Eindhoven // Exhibition dutch design awards
2021-2022 Stedelijk Museum Schiedam // Glashard // Sunsunsun
2020 Design Museum Den Bosch // De Poster is Dood // exhibition with both Merijn Hos and Hansje van Halem
2019 June // Mini Gallerie Amsterdam //Music video // collaboration with Merijn Hos
2019 STRP Festival // Soft Landing // Installation // collaboration with Merijn Hos
2017 Endlessness, Academie Gallerie Utrecht, The Netherlands // Animation collaboration with Merijn Hos
2017 SUN SUN SUN, Wieden+Kennedy Amsterdam, The Netherlands // Animation collaboration with Merijn Hos
2015 Powers, Fontevraud Abbey, France // Animation collaboration with Jules Julien
Awards
* Down The Rabbit Hole 2022 - finalist Dutch Design Awards (dda)
* Top 10 title sequence 2019 - artofthetitle.com
* Down The Rabbit Hole 2019 - Vimeo Staff Pick
* Lowlands 2018 (Collab Hansje van Halem) - Dutch Design Award (dda)
* Down The Rabbit Hole (2016) - Best title sequence @ Cutout Fesitval Mexico
* Adobe creative Jam (Amsterdam 2014)
* Beslist.nl (2011) - Effie award - Silver
* Hema (2007) - Silver ADCN Lamp, BronzeCannes Lions, Webby Award, Silver SpinAward, The One Show Bronze
Speaker
DEMO festival, Playgrounds, STRP, Club ADCN, BNO imglab, Beamlab
Statement
My goal is to make every film more beautiful than the last, to create worlds full of imagination and amazing movement. Having a background in interaction design helps me to understand audiences and strengthens me to collaborate. I love clients who dare to make an impression. Quality is better than quantity and I believe people recognize work made with passion. I love collaborating with amazing artists to bring their worlds to life.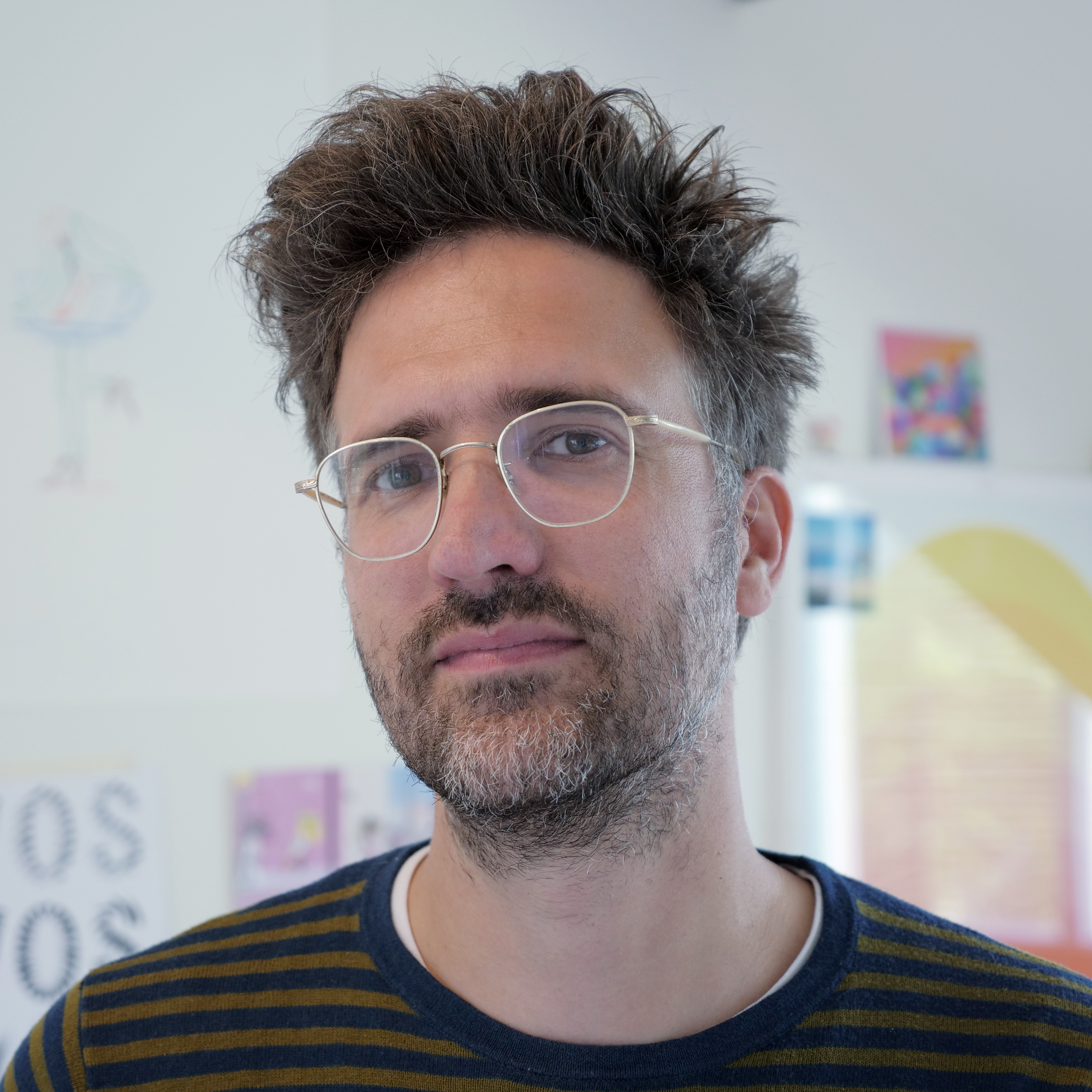 Jurriaan Hos
Motion Design
Vogezen 94
3524VL Utrecht
The Netherlands
mail:
hello@jurriaanhos.com
KvK : 54551226
VAT: NL001652985B98
Algemene voorwaarden
(General terms & conditions)
----------------------------------------
Follow me on social media
for more regular updates,
experiments and personal work
Instagram /
Linkedin /
Vimeo /
Twitter